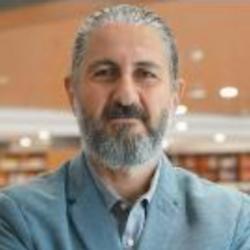 Dear Electrical-Electronics Engineering Students,
An important part of humanity's technological progress has been due to Electrical and Electronic Engineering. Electrical and Electronics Engineers use a design process based on science, technology and common sense to design and realize consumer products, electronic components, microchips, computers, signal processing, power systems, telecommunications, robotics, transportation systems and the like. Mobile Internet, automation of information processes, Internet of Things, cloud technologies, robotics, autonomous and semi-autonomous vehicles, genomic sequencing technologies, energy storage, 3D printers, advanced materials and renewable energy are the technologies that will contribute the most to economic growth and shape the future in the coming period worldwide. Almost all of these technologies are directly or indirectly related to Electrical and Electronics Engineering. In this context, it is obvious that the need for electrical and electronics engineers today will continue to increase in the future.
Istanbul Atlas University Electrical and Electronics Engineering Department started education in the 2023-2024 academic year. The curriculum of the program has been prepared in accordance with the needs of the age, to meet the needs of a wide spectrum and to broaden the horizons of its students and a strong academic staff has been formed with expert and experienced academicians in their fields.
Our graduates can work in small and medium-sized enterprises, large-scale national and international companies operating in the fields of consumer electronics, communication systems, embedded systems, industrial control and automation applications, power generation and distribution, automotive industry, Internet service providers and defense industry. Depending on their individual interests and preferences, our graduates can hold various positions in these companies such as research and development, design, production, after-sales services, project development and management. Electrical and Electronics Engineers, in addition to the specified professions, can work as academicians at universities and in research centers.
With our expert and experienced academic staff, our curriculum prepared in accordance with the needs of the age, and our rich laboratory facilities, we have no doubt that we will educate engineers who have the knowledge to do their profession at a modern level all over the world and are equipped with creativity qualities.
As the Head of the Department of Electrical and Electronics Engineering at Atlas University, I am happy to welcome you to our department, and I wish you to contact us without hesitation in case of any difficulties you may encounter during your education.
Prof. Dr. Çağatay ULUIŞIK
Head of the Electrical and Electronics Engineering Department